Released on iTunes on 11th March 2019; written by Jed Zarb featuring Dani Young, with Pixie Jenkins on fiddle. It will get you to ready to party with a  Hillbilly apple cider in hand! Check out our link to the video on YouTube.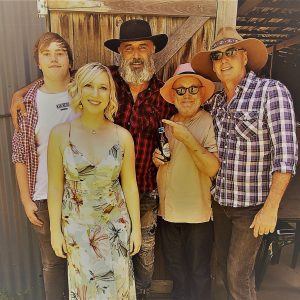 https://www.youtube.com/watch?v=fjB2KSy3ckU
The music video was a fun collaboration of Jed's band, the Hillbilly Cider crew and a whole swag of Bilpin locals all having one hell of a party! We were lucky to have AACTA and two time Logie Award winner Aaron Jeffery as director lending a bit of Hollywood professionalism to the video.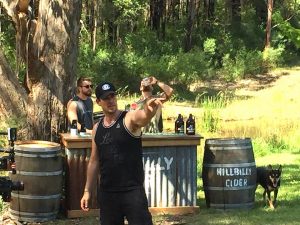 Filmed in Bilpin the home of Hillbilly cider – on a glorious summer day celebrating how good Hillbilly livin' really is!
You can get your hands on the 'Hillbilly Cider' song and Jed's other new release 'Mountain Man' as a limited edition:  7″ 45rpm!  Click now to get one of 100 signed copies in eye catching red vinyl.  Plus of course you can download on itunes or Spotify.