Our hillbillification process began when we moved to Bilpin in the Blue Mountains.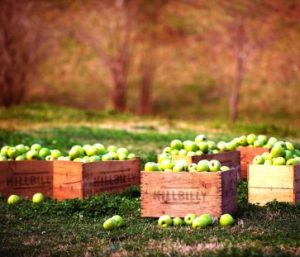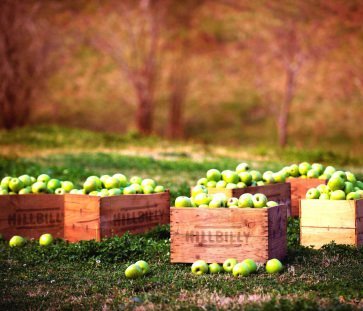 A move to the mountains, growing our own food, sharing good times with friends over a glass of wine or a wild yeast cider…  we realised to our delight we'd become hillbillies.
A simpler life called for a simpler drink.
"Hillbilly" Shane, known locally as Dodge – 0ver 100 yrs of outback farming history runs through his veins. Showing a certain amount of hillbilly irreverence, he planted the pioneering vineyard in the outback region of Warren/Nyngan  NSW, 15 years ago.  A gamble that paid off as  the award winning Canonbah Bridge wines are sold all over the world.
In recent times he has also turned his wine making skills to CIDER.
HillBilly: London-Nyngan-Bilpin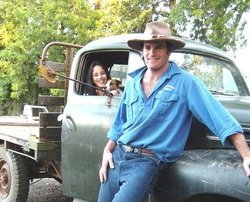 Relocating to Bilpin in 2007 – Shane dug a cellar under his house by hand (hillbilly madness) and started experimenting with making ciders.  Soon the whole house was filled with casks of cider and the aroma of wild yeast fermentations.
"hillbetty" Tessa  – originally from the UK, falling for hillbilly Shane took Tessa on a journey from London to  Bilpin.   Her perfect day is filling the house with friends and family – often "metro-billies" up for the weekend – log fires and long lunches.