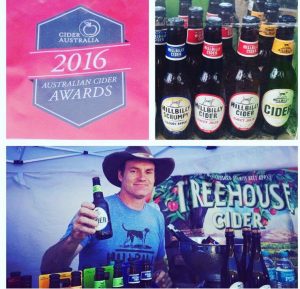 Hillbilly Cider scored a  "Best in Class" twice at the 2016 Australian cider awards.
Results were announced on Friday the 7th October at the annual awards dinner held in Melbourne.
It was the second time the Hillbilly Pear cider won "Best in class" after winning the same accolade in 2014.
Both the new release ciders from Hillbilly did well too – with the Sweet Julie cider also being awarded "Best in class" and the Hillbilly Scrumpy scoring a bronze medal.